Wednesday August 17, 2022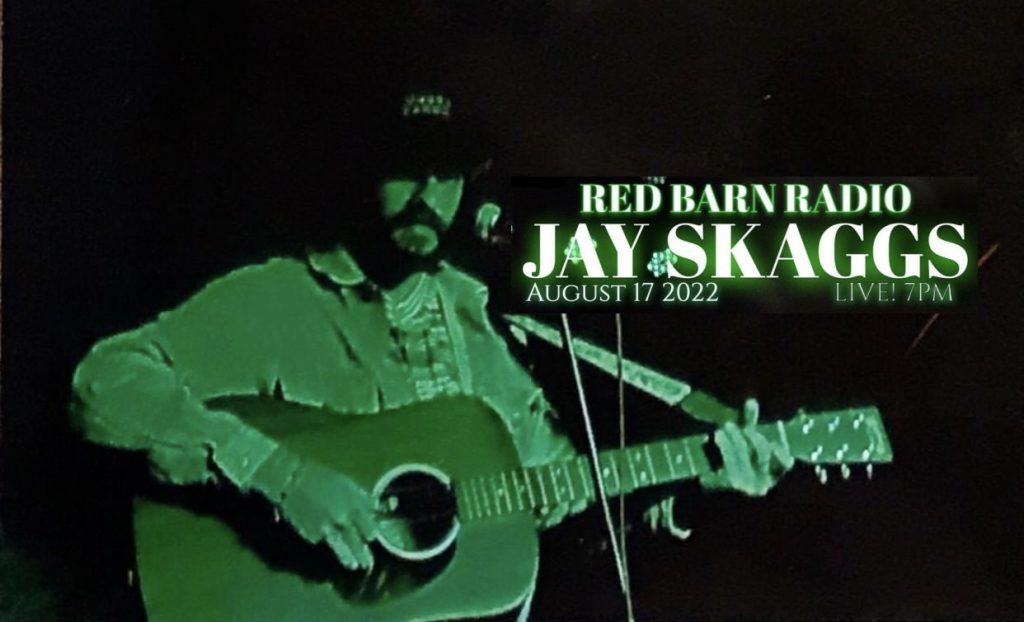 Jay Skaggs
Born and bred by the banks of the Ohio River in Boone County, Kentucky, Jay Skaggs has been a songwriter's songwriter from the beginning, and isn't stopping anytime soon. He harks back to counting pennies to buy candy at the local rabbit hash general store, to his adolescence and the pains of becoming a person, and the tender and slow yet sometimes abrasive passage of time. Or songs like this one, "Stranger Psalm" with words that seem to dance circles around phrases unfolding on a weekend bender, buttressed by his silky baritone voice and gliding two-finger guitar picking that is reminiscent of a highly caffeinated John Prine.⁠
⁠
Jay was first recording bluegrass and fiddle tunes of his native Kentucky at the age of 14, before coming under the influence of Johnny Cash, Nirvana, Bob Dylan and Elliot Smith. Now, over a decade of songwriting later, his lyrics have matured in a more purposeful direction, amalgamating his influences into a fiery stew that's been labeled "grunge country," though Jay prefers the umbrella of "no genres, no gods." He's been all over the country, playing little shows and keeping the "DIY" spirit alive with songs that paint a picture of a life on the road, in the ditches and in a truck. He'll likely be in your town soon, so get the couch ready cause the boy needs some rest. ⁠
Red Barn Radio! Roots Music Southern Style!